Non Destructive Tests Service Laboratory
Here are the non-destructive testing methods used by Heppenstall Europe:
A penetrating liquid test is a procedure for inspecting the surface integrity of the machinery, which allows the immediate identification of surface defects or cracks by means of a contrast of liquids sprayed on the affected area by means of a special procedure.
Magnetoscopy is a control achieved through a portable electromagnet and a spray of positively charged black metallic paint. The combined use of the two tools allows to identify cracks and cracks of decent depth, accurately identifying the extent of the defect and clearly highlighting the geometry.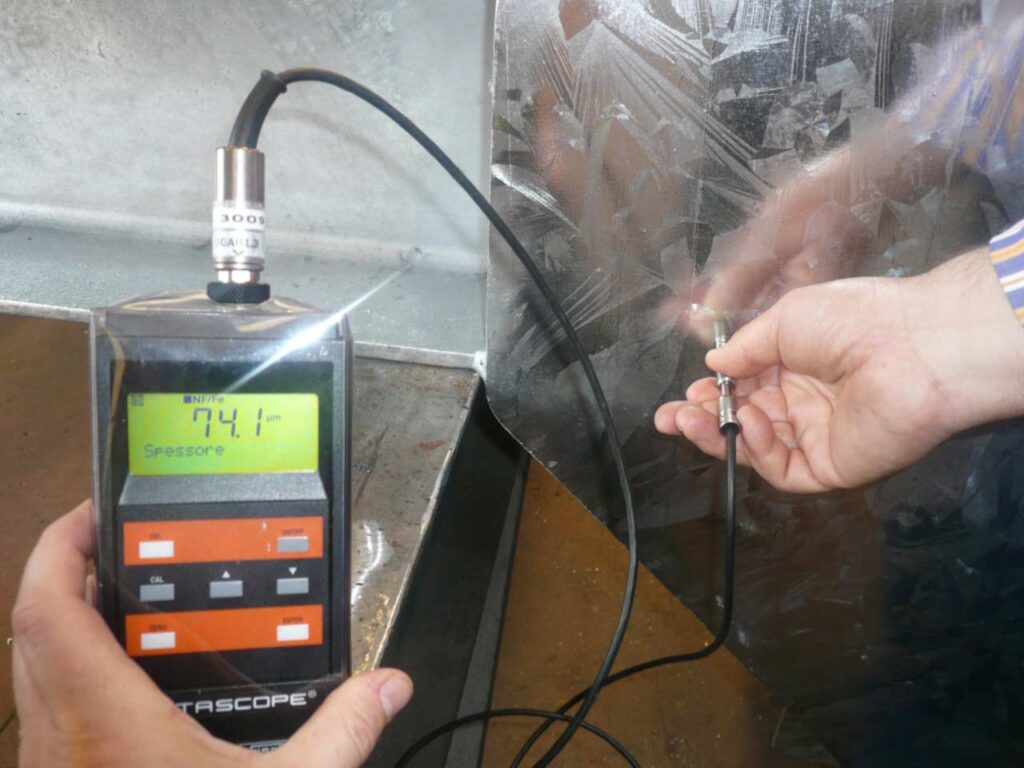 Ultrasounds are mechanical elastic waves that are transmitted in solid bodies, producing in their molecules elastic oscillations around the original equilibrium position. Ultrasonic examination exploits the propagation of elastic waves through the object to be examined by monitoring the transmitted signal (Transmission Technique) or the reflected or diffracted signal from any surface or discontinuity (Reflection Technique). 
An X-ray or X-radiation, is a penetrating form of high-energy electromagnetic radiation. Most X-rays have a wavelength ranging from 10 picometers to 10 nanometers, corresponding to frequencies in the 30 petahertz range at 30 exahertz. Thanks to the high sensibility, this examination detects even very small defects; at the same time, given the good penetration power, it is possible to inspect large sections accurately determining the position and severity of imperfections. Access to only one surface of the inspection medium is required for this test. The fast response time makes it possible to carry out automatic high-speed tests.
Find out more about our products
Find out more about our products